Leisure Time in Gainesville, Texas
There's always something to look forward to in Gainesville, Texas. Whether you're taking in a concert, tempting your tastebuds with Tex-Mex at Mi Casa Mexican Restaurant, or strolling our historic Downtown, it's easy to live your best life here. 
Aside from the everyday activities, the town also holds several annual festivals such as Spring Fling, Depot Day, the Lighted Christmas Parade, and more. 
Gainesville is A Medal of Honor Host City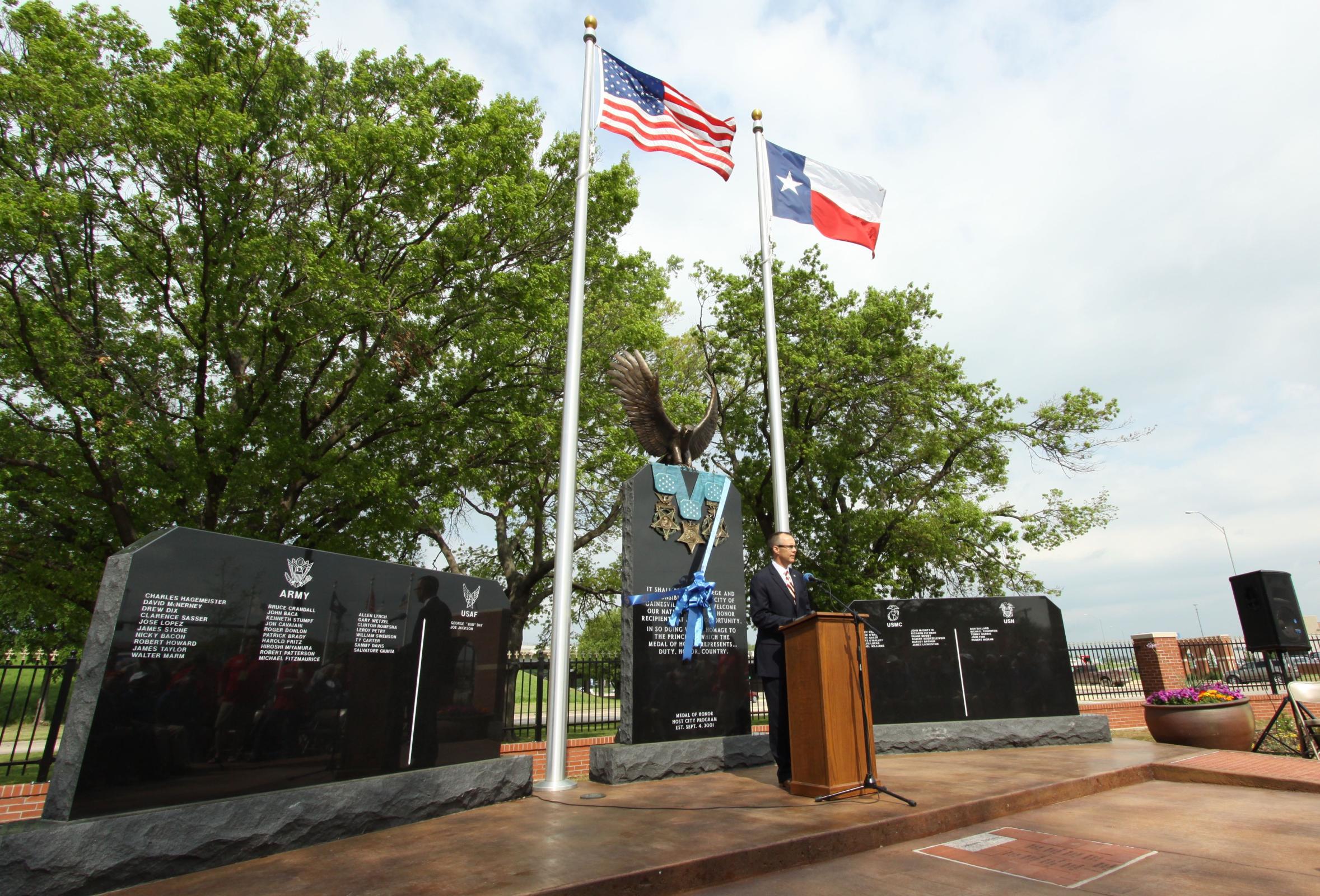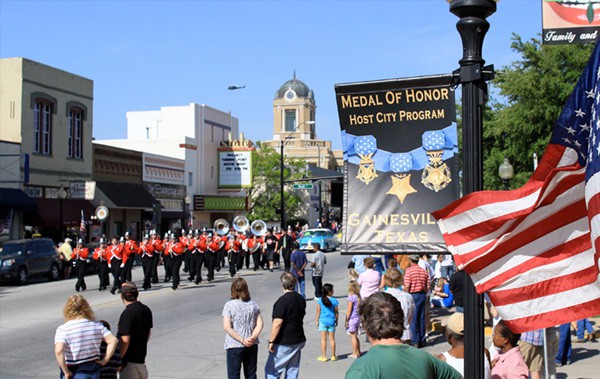 Every April, Gainesville celebrates a Medal of Honor Host City Week. Since 2001, Gainesville, Texas, has been the only city in America to annually host Medal of Honor recipients, our nation's highest decorated heroes, to promote patriotism and celebrate the heroism of these service members.
Art, Concerts, and More!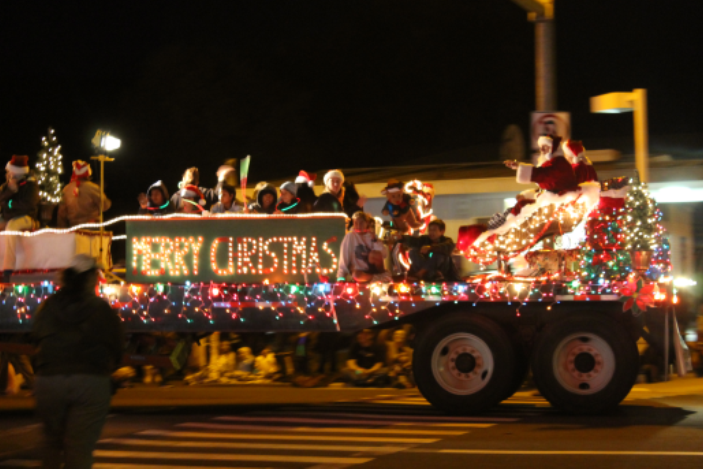 Gainesville Area Visual Artists (GAVA) supports two annual art shows each year. For the Love of Art is a fundraiser for art scholarships held each February at the historic State Theater in Gainesville. The Fall Art Exhibition draws talent from across the area for a celebration of art in all its lovely and lively forms. For the week, the historic Santa Fe Depot in Gainesville is transformed into a world of art that attracts visitors from across the state. Additionally, Gainesville is home to several art galleries and studios.
Butterfield Stage is our community theater with more than six shows a year and a summer theater camp for kids. The First State Bank Performing Arts Center at North Central Texas College is a state-of-the-art theater for local productions and national events. 
During the warmer months, enjoy live music at Summer Sounds in Historic Downtown Gainesville. The yearly concert series is brought to you by the Gainesville Area Chamber of Commerce. WinStar World Casino and Resort, the largest casino in the world, is just across the river in Thackerville, Oklahoma. In addition to trying your luck, you can enjoy world-class events, concerts, and dining. 
Parks and Recreation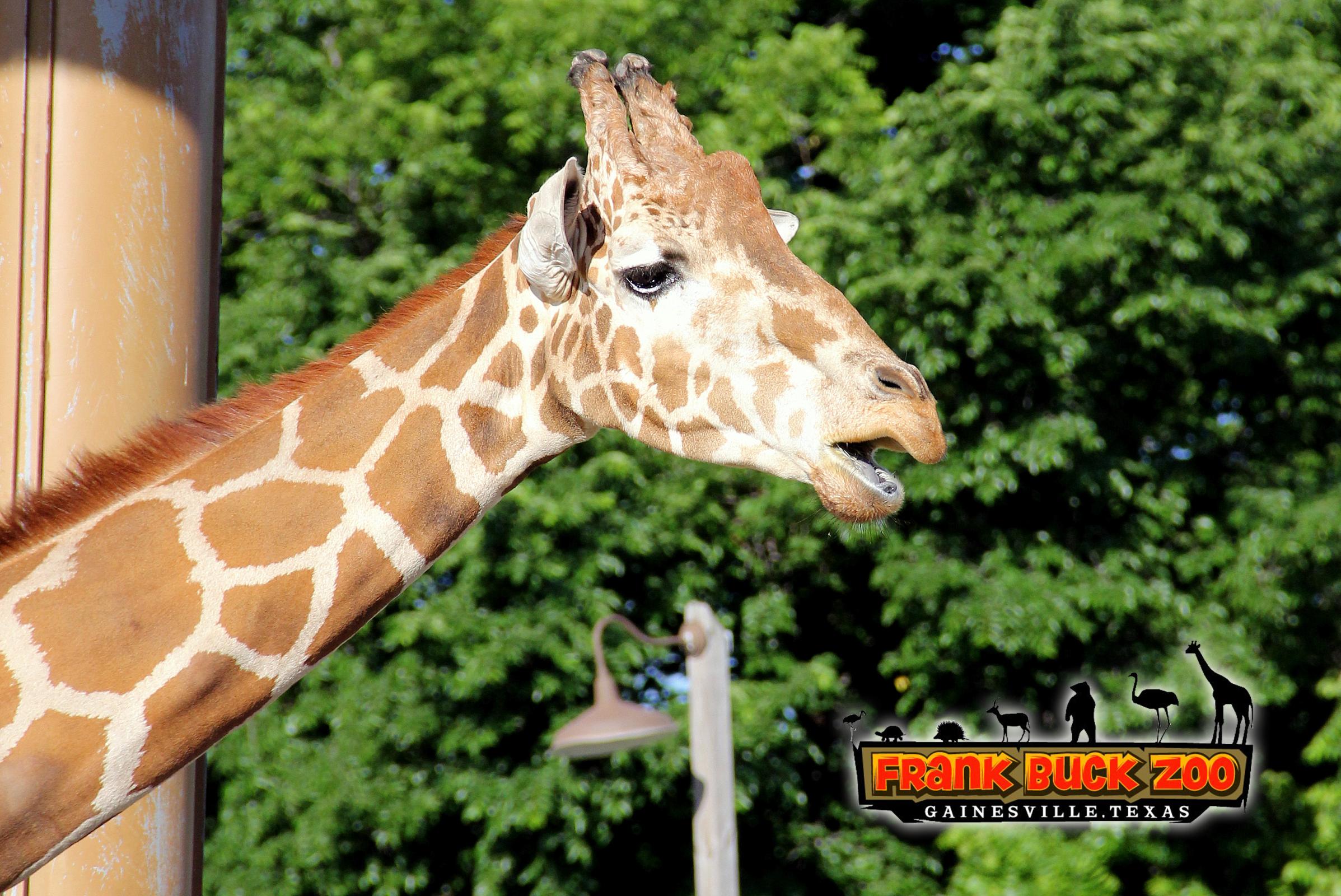 Swim, have a picnic, play baseball, and ride the Franki Schmitz Express Train at Leonard Park. Leonard Park Aquatics holds swimming lessons and water aerobics during the summer. The Frank Buck Zoo in the park is a must-see. The zoo is open year-round and there are scheduled opportunities for feeding the goats, giraffes, and flamingos. 
Gainesville, Texas, is the only city in America to annually host Medal of Honor Recipients, our nation's highest decorated heroes. Year-round, you can take a moment to peacefully reflect upon our heroes at The Medal of Honor Host City Program Park. Take in the monument, the incredible view, and stroll through the Home Grown Hero Walking Trail where Shumard Red Oak trees are planted in honor of some of Gainesville's very own. You can still nominate a hero for their own commemorative plaque. Leashed dogs are permitted on this 2.9 mile-long trail. 
Speaking of dogs, you can bring your faithful canines to The Dog Depot in Heritage Park North where your pups can run around off-leash. Enter for free to enjoy either the small dog or large dog area.
Small Town Living, Big City Choices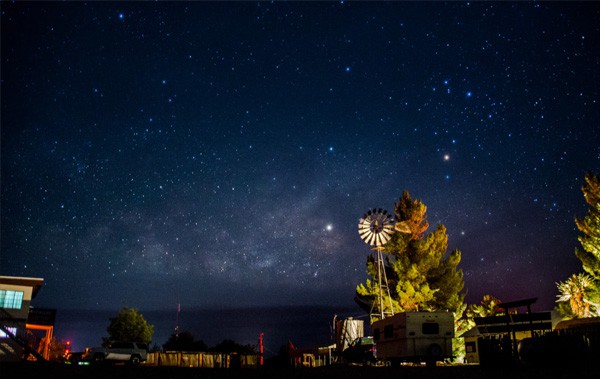 You don't have to live in the bustle and congestion to enjoy urban entertainment. Within 60-miles are all the amenities of the big cities of Dallas and Fort Worth: Dallas Cowboys, Dallas Mavericks, The Stars, Texas Rangers, the symphony, ballet and opera, national theater productions, museums, arboretums, and more.