Heroes Among Us – Pete Shauf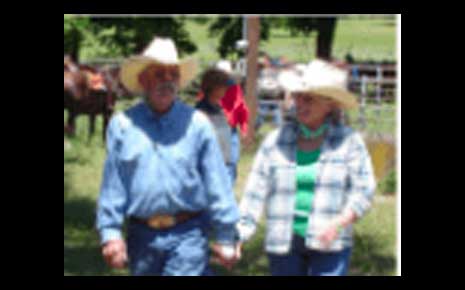 1 May 2019
Heroes Among Us
Pete Shauf
Owner, Petroflex, API, Ultraskiff
May, 2019
All our homegrown heroes are special people but today's sparks all the qualities of a good novel –with twists and turns, highs and lows, a bit of good luck, a community who supported him and helped him along the way – and ac- cording to Pete, GOD and our community get all the credit. Today's hero among us is Pete Shauf, owner and CEO of Petroflex, N.A, Ltd., Advanced PedestaIs, Ltd., and Ultraskiff, LLC.
Most will know Pete as he is today – a business leader, an avid motorcyclist, a community leader who has provided VISTO a home for the past 15 years and the champion of My Brothers House in Muenster. So often when we see someone with this balanced success in business and giving back to the community we assume that this is a well lived life without bumps along the way. But according to Pete "It is easy to be grateful for the good things in life but don't forget to be grateful for the bad things too. It's nothing special to get here by the way of a long winning streak. Sometimes something is gonna happen to get your attention and take you on a different path."
Pete came to Gainesville in June 1, 1975 by the way of Chattanooga, Tennessee. He had just left IBM after 8 years. His first job in Texas was as a manufacturers' sales rep for Pyramid Plastics. After about 2 years, he got a phone call from a customer. Plastic pipe he sold them had come out of the ground and was throwing gas everywhere. He jumped in his car to visit the site and found that the company was using some terrible material. One of his good customers asked him – why don't you start making the pipe yourself? By this time the original owners had sold the company and Pete just couldn't sell the product anymore because of the quality. He went to his top 15 customers to see if they would invest in a new company that Pete would run. They did. But first he needed to build the new plant. And here is where his long term business relationship began with Frank Morris of First State Bank who helped him finance the manufacturing plant. One of the terms with the investors was that once the new company sold one million feet of pipe, Pete would become an equal owner, as he did not have the upfront investment. The first pipe came off the line in April, 1977. He was an equal owner by the end of the year.
He just could not make three of the fifteen investors happy even though they were making money. He set out to find an investor so he could buy them out. They bought him out instead. He opened an oilfield supply store. Two and half years later Petroflex was for sale. The bank who owned it in Midland failed and Pete went to work with the FDIC to buy it at 50 cents on the dollar. After dealing with a revolving door of contacts he reached a deal. Again, Frank Morris and First State Bank were partners in his success helping to secure financing. On December 7, 1983, Petroflex began at 1920 N Weaver. There was a hitch. The original company owed their top supplier $500,000. Pete worked a deal to pay it back by paying them a higher rate for materials, but after nine months realized that this was not going to work. The suppliers' controller came to see him. Lo and behold, the supplier decided to waive what was due and is still their main supplier today.
According to Pete, First State Bank and the community have been his savior. Pete believes in grace, not justice. Good things have a way of happening. API was originally located in Tallahassee. They had a local sales rep who told Pete they were going to sell to a big company and that he should look into buying it. He met with the owner who left the
meeting with Pete only to call the big company to say he had another buyer. It was high and Pete voiced con- cern about being able to buy it. The owner said "what you can't get you can owe me." Today API has an exclu- sive contract with the State of Texas for many of their road hazard signs. API manufactures a variety of other products also.
Life has not always been as rosy as it appears today. Pete has been sober for 17 years and he and his wife Susie are committed to giving back and to helping those who struggle with alcohol. "When you've walked down that road, you want to help," said Pete. Susie works with a teen al anon program and a summer kid's camp with horse therapy. Pete champions and was a co-founder of My Brothers House that serves 40 men providing shel- ter, food, and support in a Christian home. Pete also offers jobs to many of the men.
Pete's relationship with those who work at Petroflex and API reaches further into the realm of family than that of employer/employee. There are people who've been on board with Pete since the company first opened. Others started upon graduation from high school, and are still with him up to 35 years later. Employees' chil- dren come to work for Pete. His caring and compassion is often demonstrated by a phone call or hospital visit to check up on an employee's family member. Everyone receives a birthday and work anniversary card with a personal message from Pete himself. The genuineness of his actions fosters fierce loyalty from those he leads because he walks beside them through life.
There are so many stories, more than we can share here. But when you meet and speak to Pete Shauf you walk away feeling better about what you can do with your own life, no matter the challenges you have today or may face in the future. And that is the stuff heroes are made of.
More Topics
Manufactures Engineered Systems for the Oil and Gas Industry Trident Process Systems is a locally owned fabrication company that manufactures pressure vessels and engineered skid packages for on-site installation at oil and gas production locations to separate the oil, water and gas before sending down to the pipeline. That's...
The city of Gainesville continues to see an increase in its sales tax allocations from Texas Comptroller Glenn Hegar's office this year. Read the full article »
Ryan Morris First State Bank, CEO April, 2019 It is rare in today's busy world to find a company whose legacy of community giving lasts five generations. We are fortunate to have such a company, First State Bank, here in Gainesville. It is no accident that the mission...