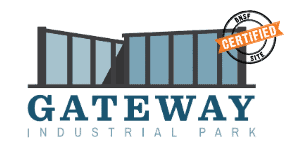 Gateway Industrial Park
FM1202•Gainesville•TX•76240•US
Acres: 126
Media
Info
Gateway Industrial Park is 126-acres just off Interstate 35, a NAFTA Corridor, within Gainesville's northwest city limits. It's bound by the mainline of BNSF railroad on the east border and by FM 1202 on the north border.
Gateway uses municipal water and wastewater systems.
Power is provided by Pentex Energy at 12.5 kV. This is Gainesville's third industrial park, shovel-ready for further development.
Gateway Industrial Park is now designated for New Market Tax Credits and a BNSF Certified Site!
Category: Industrial Park •Posted On: 12-09-2021 • Last Updated: - 2 months ago
---
Featured, Utilities, Transportation, Financials, Primary Contact, Materials
Features
Sub-dividable
Shovel-Ready
Industrial Park
In City Limits
Building
Expandable
Land
Build To Suit
Business Park
100-Year Flood Plain
Phase 1 Environmental Audit Complete
Utilities
Water
Sewer
Electric
High Speed Telecom
Natural Gas
Transportation
Nearest Airport: 7 miles
Nearest Rail: 5.20 miles
Nearest Highway: 2 miles